Actor and Mental Health Advocate Sean Astin Inspires Audience at Shine Initiative's Virtual Event
"We worked with AAE last year and were so pleased. That experience was important to give us the confidence and trust to work through all the changes and questions that 2020 brought."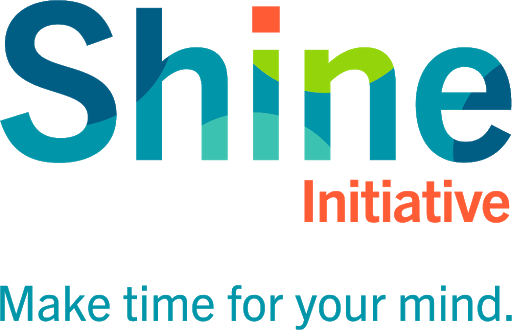 The Shine Initiative works with and empowers youth on mental health, and combat discrimination and stigmatization of mental health conditions. They work with middle and high school students to create greater awareness, education, and comfort with mental health topics.
Their annual nonprofit gala helps promote World Mental Health Day, as well as general mental well-being.
The Challenge
The initial challenge was to find a speaker who could be thoughtful and candid about mental health advocacy and has name recognition across multiple generations, while also fitting their budget. Then, as with so many fundraising events in 2020, they had to pivot from a live plan to a virtual one without having any prior experience with virtual events. Changing the event to virtual meant revisiting the speaker agreement, reassessing the budget, and finding the right presentation style and platform.
AAE's Approach
Throughout the entire process, communication was more essential than ever. AAE's experienced team helped the client think through all of their options as they simultaneously considered pivoting to a virtual event or postponing the live event to later in the year.

AAE's Account Executive Sarah Angry also helped the client to find Sean Astin, the perfect speaker for both their cause and their broad demographic. Sean was an ideal choice to appeal to their diverse age range, which consisted of high school students, sponsors, and supporters more than 40 years older.
"Sarah was a positive partner in the success of our event from day one. She makes an effort to truly understand our needs and to be responsive, thoughtful, and encouraging."
The Results
Finding the right speaker was an important goal for this event and Shine Initiative shared that Sean Astin hit it out of the park as their guest speaker.
The client's experience with their first virtual event gave them the confidence and trust to work through all of the changes and questions that 2020 brought.
Shine Initiative rated their virtual event 5/5 stars for meeting their expectations.
About AAE Speakers Bureau
All American Entertainment (AAE) Speakers Bureau is a full-service speakers bureau and talent agency that exclusively represents the interests of meeting and event professionals to select, book, and execute events with keynote speakers and entertainment to leave a lasting impact on their audiences. We work tirelessly for event professionals as their centralized, trusted, and impartial partner in the talent booking process.
With our expansive industry experience and exceptional customer support, AAE has connected more than 10,000 events around the world with their perfect speaker, host, celebrity, or performer since 2002. We have booked over $300M of celebrity talent on behalf of thousands of the most respected companies and organizations in the world.
AAE proudly serves Fortune 500 companies, PR & advertising agencies, associations, non-profit organizations, colleges, and universities.