Mikayla Holmgren Inspires Audience on Topic of Intellectual Disability
"Our biggest challenge is finding a speaker who will relate to our audience on a topic that they would find interesting"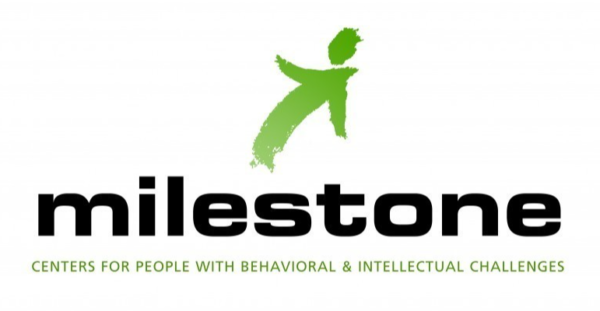 Milestone Centers, Inc. is a private, nonprofit, community-based human services agency supporting the needs of individuals with behavioral health challenges and intellectual and developmental disabilities in communities throughout Western Pennsylvania.
The Milestone staff hosts various training exercises on behavioral health topics for the public.
The Challenge
Milestone's main challenge was finding the right speaker who is able to speak on intellectual disabilities in an interesting and impactful way.
Because they host about a thousand training sessions a year, Milestone Centers, Inc. was striving to find a speaker to help this particular event stand out from the rest and leave a lasting impact.
AAE's Approach
When working with an organization whose staff hosts their own training sessions for behavioral health topics, finding a standout speaker who was able to inform and engage with the already knowledgeable audience was key.
The client was interested in connecting with a specific speaker AAE regularly works with, and Vice President of Sales, Mandy Lubrano, was able to successfully negotiate this opportunity with both the speaker and the client. From there, Director of Logistics, Edie Boan, handled the logistical details to ensure the speaker was able to deliver an impactful speech on the client's desired topic.
"AAE helped us overcome the challenge of connecting with a specific speaker to speak on the topic of intellectual disabilities."
The Results
Milestone Centers Inc. rated their virtual event 5/5 stars for exceeding their expectations.

The client shared that responses from their attendees were overwhelmingly positive and that Mikayla was a much-needed positive force during a time when people were home and disconnected.
About AAE Speakers Bureau
All American Entertainment (AAE) Speakers Bureau is a full-service speakers bureau and talent agency that exclusively represents the interests of meeting and event professionals to select, book, and execute events with keynote speakers and entertainment to leave a lasting impact on their audiences. We work tirelessly for event professionals as their centralized, trusted, and impartial partner in the talent booking process.
With our expansive industry experience and exceptional customer support, AAE has connected more than 10,000 events around the world with their perfect speaker, host, celebrity, or performer since 2002. We have booked over $300M of celebrity talent on behalf of thousands of the most respected companies and organizations in the world.
AAE proudly serves Fortune 500 companies, PR & advertising agencies, associations, non-profit organizations, colleges, and universities.